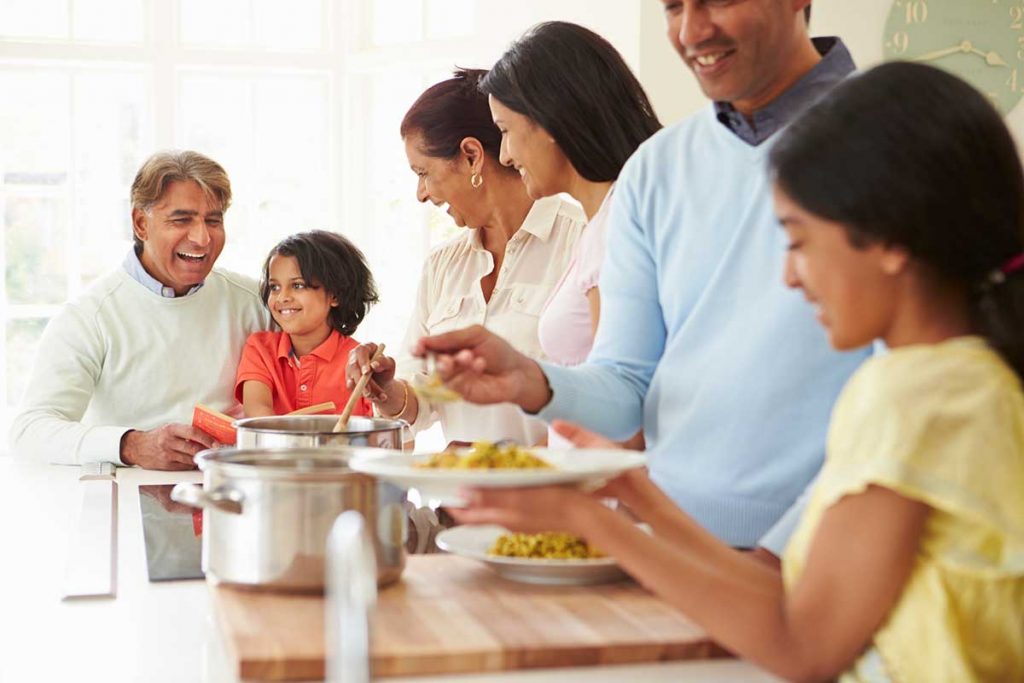 Multi-Generational Housing in 2021
Canadians are bringing back a tradition that never went away in most of the world – multi-generational housing.
Multi-generational housing is a housing arrangement where multiple generations of the same family live in the same home. It is the fastest growing section of the Canadian housing market, as people have been reminded just how valuable it can be to have family nearby.
Calgary's affordability and livability make it an ideal city for families looking to take advantage of this returning lifestyle trend.
Why Multi-Generational Housing is Making a Comeback
In 2018, about 20% of Canadians were already living in a multi-generational household and that number is rising.
People are re-examining their quality of life and considering new options that were not available before.
Work from home opportunities are making it easier to choose where you live, so many people are relocating to be closer to family and loved ones.
Social Benefits
The impacts of COVID have shown that "doing it yourself" is not all it's made out to be. Independence is important – but so is connection and support.
Children benefit enormously from having grandparents, aunts, uncles, or cousins around. Adult children, who have children of their own, have more freedom and less worry when someone they trust can help with childcare. Grandparents are better cared for by family rather than living in a long term care home.
Family living improves safety too, with more people keeping an eye on kids, pets, property, and each other.
Financial Benefits
Young people are facing housing costs that have outpaced wages, and recent generations worry that owning a home may be out of reach.
Multi-generational housing addresses many financial challenges faced by young families.
You can pool savings together for a larger down payment, which increases buying power and reduces (or eliminates) the cost of mortgage insurance. Co-signing a mortgage with a family member can make it easier to qualify.
Sharing resources and contributions also helps keep other costs down – like food, utilities, transportation, childcare, and care for aging parents or grandparents.
Multi-Generational Housing in Canada
If you're wondering how much house you can afford – Calgary has the lowest price-per-square-foot compared to other major cities (approx. $320 per square foot in 2020, compared to about $1000 in Toronto and nearly $1200 in downtown Vancouver).
Think about it… for less than the price of one house in Toronto or Vancouver, you could own two brand new homes in Calgary!
Best Multigenerational Homes for Families
In Cornerstone, a peaceful community in northeast Calgary, you'll find new homes that are perfect for multi-generational families, with tons of amenities and services nearby.
Cornerstone has a variety of home styles to suit any family arrangement. Choose from flexible layouts and customizable features for new home builds, or find a finished home that's ready for you to move in!
Single Family Homes
The right size of home will give your family plenty of space to spread out, while making it easy to gather in central areas, like the kitchen, living room or backyard.
A house with an "in-law" suite could be ideal for aging parents, who can enjoy greater independence with support from family close by.
Laned homes or laneway houses in Cornerstone, which start in the mid-$300s, come with a detached garage where you could create a separate hobby or workspace. Front drive homes, starting in the mid-$400s, have an attached garage to accommodate more indoor living space.
Townhomes/Duplexes
Side-by-side duplexes or neighbouring townhomes in Cornerstone may be more suitable for you than a single large house.
This set up offers more privacy and individual space, while still providing all the other benefits of living near family. These types of homes attract a lot of young families too – which means more opportunities for kids to make friends.
Townhouses ranging from about 1,200-1,500 square feet start in the high-$200s, and slightly larger duplexes start in the low-$300s, so they're especially affordable for families.
Popular layouts include 3-4 bedrooms and 2.5 bathrooms, with living spaces spread across multiple levels.
Apartment Style Condos
Instead of renting separate apartments, you can build equity and save money by sharing a condo with family members.
Or, instead of sharing one large house, you could get multiple condos in the same building, so it's easy to visit when you want and find privacy when you need! (Condos require less upkeep than a house, too.)
Legends of Cornerstone offers spacious condos with great layouts and unbeatable amenities – including a fitness centre, community garden, movie theatre, and Owners Lounge where you can host dinners or parties.
Units with 2-3 bedrooms, ranging from about 800-939 square feet, start in the mid- to high-$200s.
Multi-Generational Homes in Cornerstone
Check out the different homes available in Cornerstone and choose your favourite layout.
Contact us when you're ready for a show home tour!