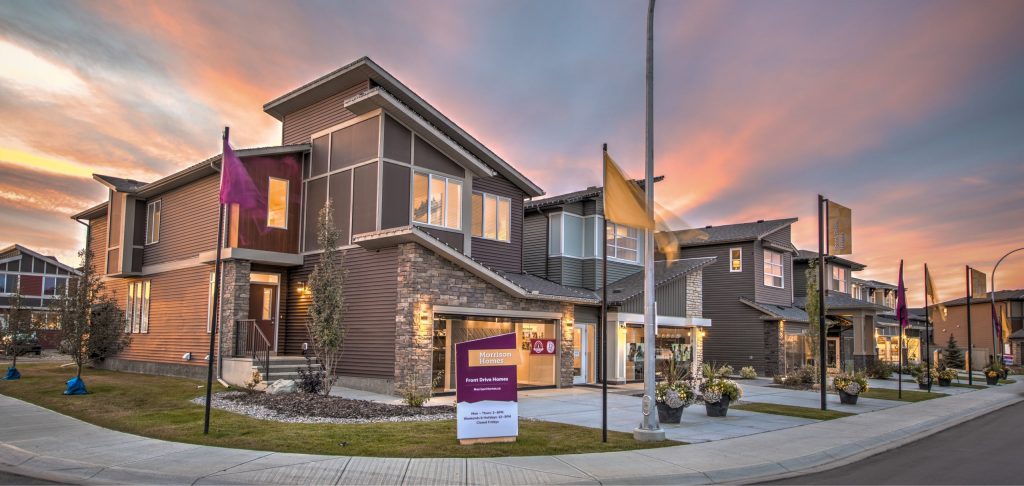 How Much House Can You Afford For $450,000 in Canada's Major Cities?
After such a massive shift in where we spend our time this past year, many people are re-examining their lifestyle options and exploring new opportunities.
Changes in employment, desire to be closer to family, and especially the growth of work-from-home opportunities have compelled people to rethink their communities and surroundings.
If you're considering relocating – here's what you might find in Canada's major cities with a $350-450,000 budget.
How Much House Can I Afford: Canada
While demand is up in suburban and rural areas, with more buyers trading location for square-footage, most Canadians are still choosing urban centers where they can live near a wider range of amenities and services.
With a low cost of living and higher than average wages, Calgary is the most affordable city in Canada among major centers.
Looking at price per square foot and available properties for sale – Calgary comes out way ahead in terms of value for your dollar. The average home price is about $320/square foot and there are hundreds of listings available under $450,000.
For comparison, here's how Vancouver, Toronto and Montreal measure up.
Single Family Homes
Spoiler: If you're looking for a single family home in Vancouver or Toronto – you're priced out of the market for single family homes
At an average of $1,062 per square foot in Vancouver and close to $1,000 in Toronto, for anything under $450,000, your only options are condos (or the odd houseboat).
1-bedroom "float house" in Toronto for $339,000. Docking fees not included.
You can get a detached home in Montreal – but it may be a "fixer-upper" and the market is competitive. At an average price of $958/square foot, even though Montreal has a 30% larger population than Calgary, it has fewer than a third as many houses for sale in this range.
Single Family Homes in Calgary
Believe it or not, you can get a detached family home in Calgary for $350-450,000 with at least 2 bedrooms and 2 bathrooms (even as many as 4 and 4).
In northeast Calgary, new laned homes in Cornerstone start in the mid-300s for 1,300-1,700 square feet of living space, a detached garage and a spacious yard. Front -drive homes, with an attached garage for extra square-footage, start in the low 400s.
Popular layouts feature 3 bedrooms and 2.5 bathrooms, allowing everyone in the family to enjoy their own space.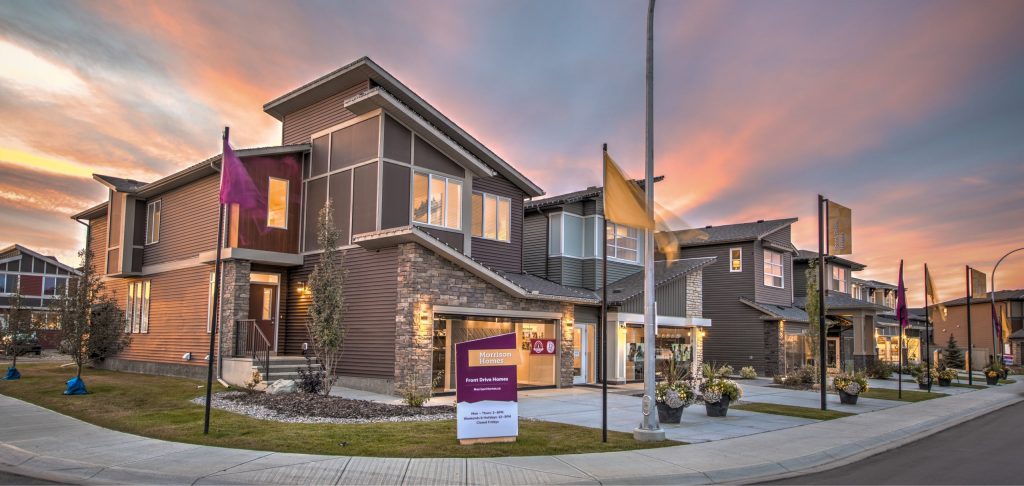 Row/Townhomes
With a $450,000 budget – you're priced out of Vancouver. In Toronto, you'll find about ten listings within the city. Montreal has a few dozen townhouses and duplexes at this price, though many were built in the early- to mid-1900s.
Townhomes are commonly selling for $550,000 and up in Montreal and Toronto (and are scarce at any price in Vancouver).
3-bedroom townhouse in Montreal for $399,000.
Townhomes for Sale In Calgary
For a similar budget, you can get a 3- to 4-bedroom townhome, including properties with no strata fees.
A brand-new townhome in Cornerstone starts in the low 300s for more than 1500 square feet of living space, plus a yard and private garage.
Condos
Apartment-style condos are the easiest way to get into the housing market – and perhaps the only way, if your budget is under half a million dollars.
$350-450,000 in Vancouver will get you a 1-bedroom, 1-bathroom condo with an average size of 550 square feet. Most buildings will be 25-60 years old, though, and in-suite laundry and private outdoor spaces are rare at this price. If you don't mind commuting, you'll get more space in the suburbs about an hour away.
1-bedroom, 1-bath condo in Vancouver for $415,000.
If someone says "spacious condo" in Toronto – assume it's under 750 square feet. You'll often find extra amenities to make up for the size, though, like a pool, sauna and/or gym. The starting range for a 2 bedroom unit is about $400-450,000.
Montreal has a large selection of condos, though the challenge is finding something spacious that's also relatively new. If you want a home with more than 2 bedrooms that was also built after 1990, you'll likely need a budget over $450,000.
Condos in Calgary
With a $400,000 budget – you can live in condo luxury!
In fact, for only $200-300,000 you can get a 3 -bedroom 2 -bathroom condo at Legends of Cornerstone, with 800-940 square feet of living space and a private outdoor terrace. This price includes extra comforts like a pet spa, theatre room, fitness centre, and entertainment kitchen.
How Much House Can I Afford?: Calgary
Calgary consistently ranks as one of the world's most livable cities – and Canada's most affordable (especially if you have kids).
It's easy to find a comfortable house in the city that includes outdoor space for your kids and pets. A huge range of community amenities, including world-class schools and recreational facilities, make it an even more desirable place to live.
Live the Good Life in Cornerstone
Cornerstone offers five different home types to suit any family – including fabulous front drive and laned homes.
Explore the amenities in and around Cornerstone and learn about what else is planned for the community, like Calgary's first Major Activity Centre.
Contact us to book a showhome tour!