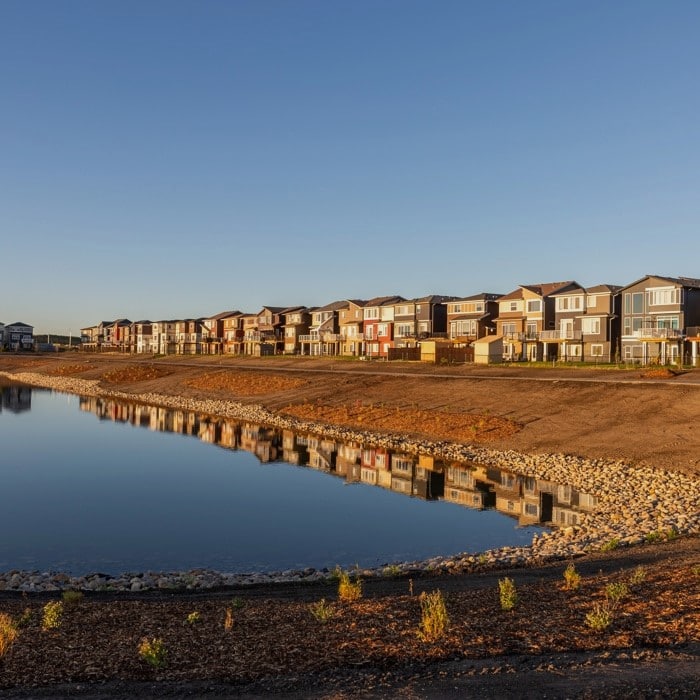 Discover Calgary's Best Selling Northeast Community
Welcome to Cornerstone, the top selling community in Calgary's Northeast for four years. Our community's expansive range of home options and continuously growing amenities are what make Cornerstone the most exciting new development in the Northeast.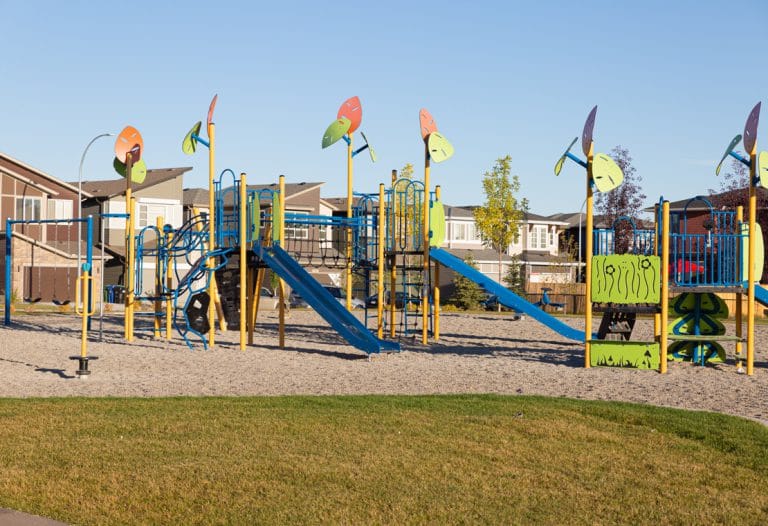 Cornerstone Community Amenities
Cornerstone is located in Calgary's Northeast, nestled inside of Stoney Trail and on either side of Country Hills Boulevard.  As Calgary's largest community, careful attention was placed on ensuring the community provided five major access points, making it easy for residents to get home at the end of a long day. Cornerstone residents can enjoy a wide array of completed amenities including four park spaces, one wetland, one stormpond, three playgrounds and one commercial complex south of Country Hills. Its quick access to Stoney Trail and Country Hills also ensures residents can easily access major amenities like CrossIron Mills, Peter Lougheed Hospital and Cardel Rec Centre.
The community is well established with 2,500 homes built and parks, playgrounds and commercial space ready for your family to use from the moment you move in. As the community grows, so will the amenities. At completion, Cornerstone will feature all of the most important amenities that your family values.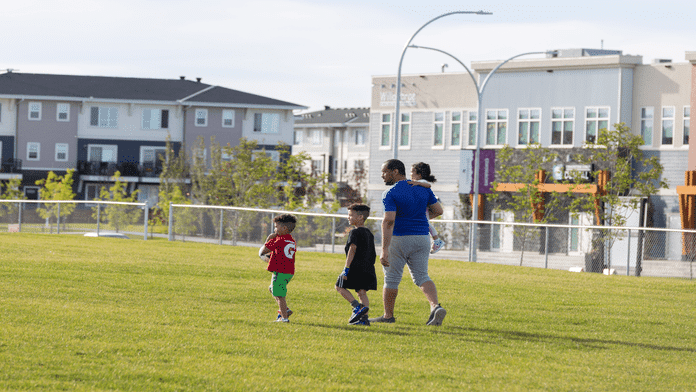 RA to Maintain Your Community
Cornerstone residents can enjoy peace of mind that their community has long term sustainability thanks to the Residents Associations (RA). The RA is managed by an elected board and a management company to ensure the sense of community and amenities are maintained long after development is completed.
Learn about the RA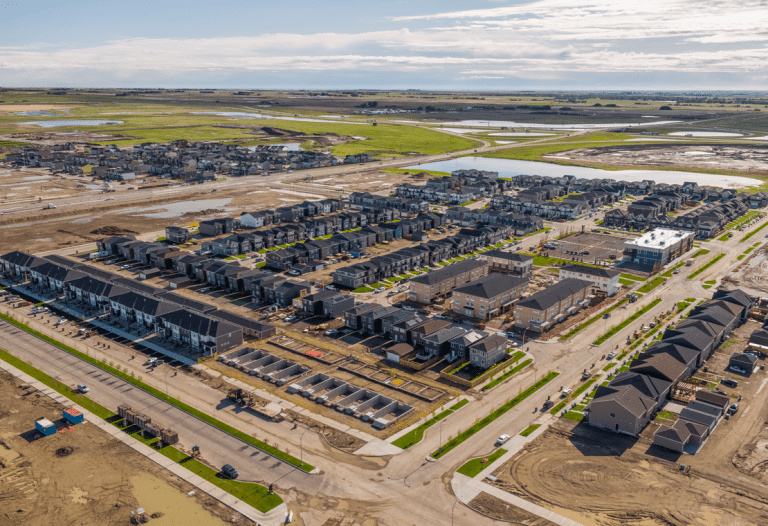 A Developer You Can Trust
Anthem is the official partner in managing the development of Cornerstone and is responsible for creating the look and feel of the community that you call home. Every aspect of Cornerstone's development is thought out to ensure the locations of the parks, pathways, ponds, shopping and services are accessible to all residents. Anthem traces its Alberta roots back to the 1930s. Today, Anthem has one of the largest land bases in Alberta, and develops communities thousands of families call home.
Learn about Anthem
Living At The Center Of It All
Cornerstone
Cornerstone Family Dental
Calgary, AB
McKnight-Westwinds LRT Station
Calgary, AB
Martindale Station
Calgary, AB
Saddletowne Station
Saddletowne Station
Notre Dame High School
Calgary, AB T3K 5T9
New Horizon Mall
260300 Writing Creek Cres, Balzac, AB T0M 0E0
Escuela St. John Paull II Elementary School
119 Castleridge Dr NE, Calgary, AB T3J 1A1
Bishop McNally High School
5700 Falconridge Blvd NE
Calgary International Airport (YYC) – Main Terminal

2000 Airport Rd NE
Calgary Police Services District 5

800 Saddletowne Cir NE
Skyview Ranch Fire Station No. 38

3 Skyview Springs Cove NE
Oasis Medical Centre

9650 Harvest Hills Blvd. NE #405
MediPlus Walk-In Clinic

4818 Westwinds Dr NE
Castleridge Walk-In Clinic

Unit #112, 55 Castleridge Blvd NE
Apex Medical Clinic

5486 Falsbridge Dr NE
Coral Springs Medical Clinic

5070 68 St NE
Primacy – Vineyard Medical Clinic

100-3633 Westwinds Dr NE #100

Peter Lougheed Centre (Hospital)

3500 26 Ave NE
Century Downs Racetrack and Casino
261095 Dwight McLellan Trail
Calgary Zoo

1300 Zoo Rd NE
TELUS Spark

 220 St Georges Dr NE
Flying Squirrel Calgary

572 Aero Drive NE #105
SilverCity Cross Iron Mills Cinemas & XSCAPE Entertainment Centre

261055 Crossiron Blvd
Landmark Cinemas - Country Hills

 300-388 Country Hills Blvd NE
Cineplex Odeon - Sunridge Spectrum Cinemas

2555 32 St NE #400
Country Hills Town Centre

450 Country Hills Blvd NE
Deerfoot City

901 64 Ave NE
The District at North Deerfoot

11135 - 14th Street NE
Saddletowne Circle

80 Ave. NE & Saddletowne Circle NE
Cross Iron Mills Outlet Mall

261055 Crossiron Blvd
Sunridge Mall

2525 36 St NE
Vivo for Healthier Generations

11950 Country Village Link NE
Calgary Central Sportsplex
401 33 St NE
Village Square Leisure Centre

2623 56 St NE
The Genesis Centre
7555 Falconridge Blvd NE #10
École La Mosaïque (K – 6)

199 Martindale Blvd NE
Apostles of Jesus School (K-9)
15 SkyView Ranch Street NE
Our Lady of Fatima (K – 6)

6320 Taralea Park NE
Light of Christ School (K – 9)

6270 Saddlehorn Dr NE
Nelson Mandela High School
45 Saddletowne Circle NE
O.S. Geiger School (K – 6)

100 Castlebrook Dr NE
Terry Fox School (7 – 9)

139 Falshire Dr NE
Crossing Park School (K – 9)

500 Martindale Blvd NE
Ted Harrison School (5 – 9)

215 Taravista Way NE
Taradale School (K – 4)

170 Taravista Dr NE
Saddleridge School (K – 4)

368 Saddlecrest Blvd NE
Fire / Police
Health
Recreation
Schools
Shopping
Transportation