Laned Homes
Cornerstone's laned homes are created with choice, comfort, value and style kept top-of-mind. These homes are designed to creatively maximize living space to grow with you. Each of our builders aim to provide private, quality homes.
Our zero lot line laned homes are available with front door and rear garage access. Each builder offers a range of sizes and options from gourmet kitchens and lavish ensuites to extensive room choice flexibility to make your dream home a reality. 
With true home value, distinct floorplans and the wide selection of amenities in the Cornerstone community. Our builders also offer side entry options on many of their homes. This additional option provides homeowners with the opportunity for a rentable basement suite for extra income or a mortgage helper. Looking for a home with your parents or in laws? The side entry with basement development provides a great option for an in law suite. 
What Does Zero Lot Line Mean?
A zero lot line house is a type of property in which one side of the home comes up to the edge of the property line. This goal of a zero lot line property is to get as much living space out of a narrower lot as possible.
In real estate, zero lot line homes are considered to provide more value as you are not paying for a side yard that you won't use. They also allow families to have a larger house than what would be possible with different types of properties on the same size lot. These homes are a great deal for young families looking for an affordable housing option, without having the shared walls of a townhome or duplex. 
Looking for a bit more space or a zero lot line front drive home, Cornerstone has recently opened three showhomes for you to learn about.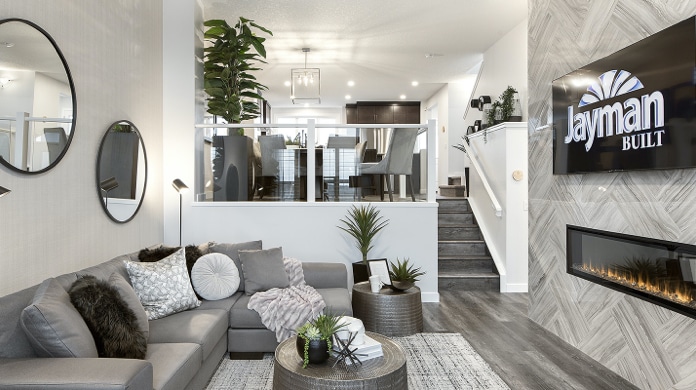 Jayman BUILT
Jayman BUILT offers over 40 years of experience and a commitment to quality that has garnered them 21 "Builder of the Year" awards in Alberta.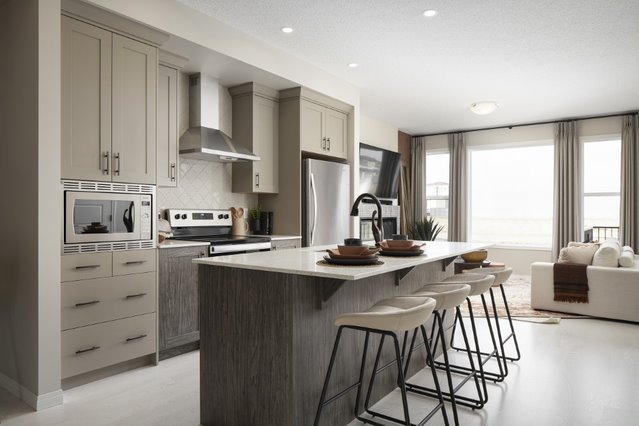 Morrison Homes
Morrison Homes's commitment to quality and craftsmanship is reflected in their accolades, including 13-time Builder of the Year in Calgary, six-time Customer Choice Winner and one of Canada's Best Managed Companies.
Shane Homes
Building homes for over four decades, Shane Homes has grown to be one of Calgary's largest home builders, offering flexible home models that you can customize to suit your exact needs.