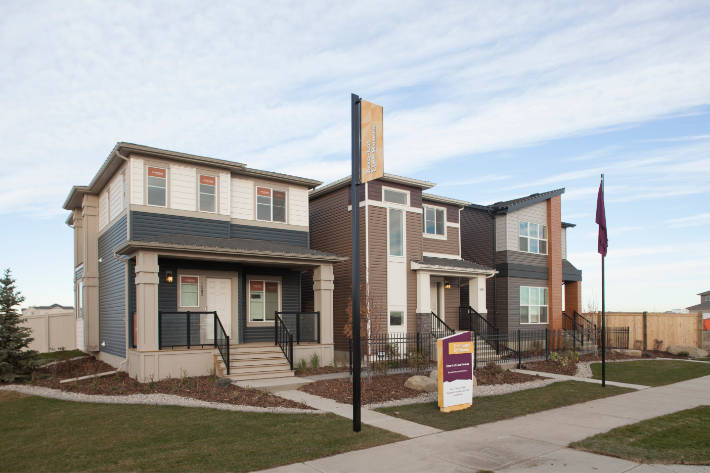 What is a Zero Lot Line Home?
As city populations and land values continue to rise, buyers searching for a traditional single family home sometimes struggle to find a property that's both suitable and within budget.
Much of the challenge is due to how conventional neighbourhood zoning requires a certain amount of space left between each building, called a "setback" – partly to meet safety standards in building codes and particularly to emphasize a greater sense of space. Generally, these setbacks are 4 feet wide on each side of the house, for a total of 8 feet that you can't build on.
Often, to get a home that's right-sized for your family, you'd have to pay for a larger lot to accommodate those setbacks – whether you wanted the extra land or not.
Enter, the zero lot line home.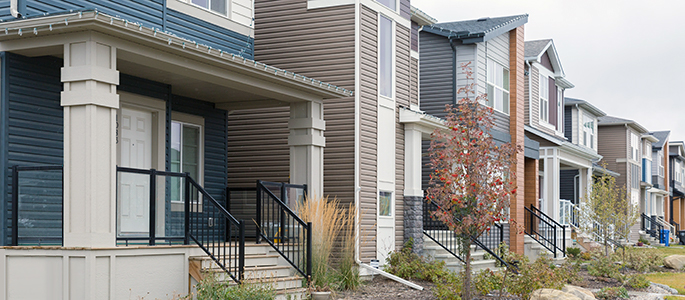 What does zero lot line mean?
Instead of being plunked in the middle of a property with setbacks on either side, a "zero lot line" home is aligned on the edge of the property boundary – meaning zero space is left between your home and your lot line.
A duplex or townhome would be considered a zero lot line property, but you can get detached zero lot line single family homes as well – such as our laned zero lot line homes in Cornerstone.
What are the advantages of zero lot line homes?
Zero lot line building is attractive because you lose less land to setbacks and get more control over the footprint of your home.
If indoor living space is what you need – you can allocate more of your property towards getting an ideal floor plan. Or, you can arrange your outdoor space more effectively and get the dream yard you've always wanted.
Either way, your money goes towards building a home that truly suits you instead of paying for extra space you won't be using.
Would a zero lot line home suit you?
Everyone has a different idea in mind for their perfect home. We want to help you find yours.
Zero lot line properties have certain restrictions that, while meant to help manage boundaries between neighbours, should be considered carefully.
A minimum space of five feet is required between you and your neighbour's home to allow an easement for home maintenance and help preserve privacy. With the narrower distance, it's especially important to be a good neighbour so that everyone can properly take care of and enjoy their home.
While many people appreciate the sense of community they get from being close to their neighbours – you might prefer one of our single family front drive homes instead.
Zero lot line homes in Calgary
Cornerstone offers all kinds of incredible living opportunities – from apartment-style condos, townhouses and duplexes, to zero lot line and front drive single family homes. With so many options to choose from, there's sure to be a perfect home style for your family.
Stop by our Calgary showhomes or contact us today to book a viewing!