Walton Breaks Ground on Newest Calgary Community
On August 26, 2015, Walton hosted the official groundbreaking ceremony for Cornerstone, located in northeast Calgary. The ceremony began with key words from Craig Dickie, Executive Vice President of Real Estate Planning and Development for Walton Development and Management LP, on the vision and design for Cornerstone. Ward 3 Councillor Jim Stevenson spoke of the strong, long-term relationship between The City of Calgary and Walton. The formal presentation portion of the event concluded with words from Bill Doherty, Chief Executive Officer of Walton Global Investment Ltd. on the entrepreneurial spirit of Calgary, Walton's perseverance through three economic downturns and the excitement surrounding our newest community. Following a photography session with Walton staff, dignitaries and homebuilding partners breaking ground, guests enjoyed a reception with appetizers and refreshments.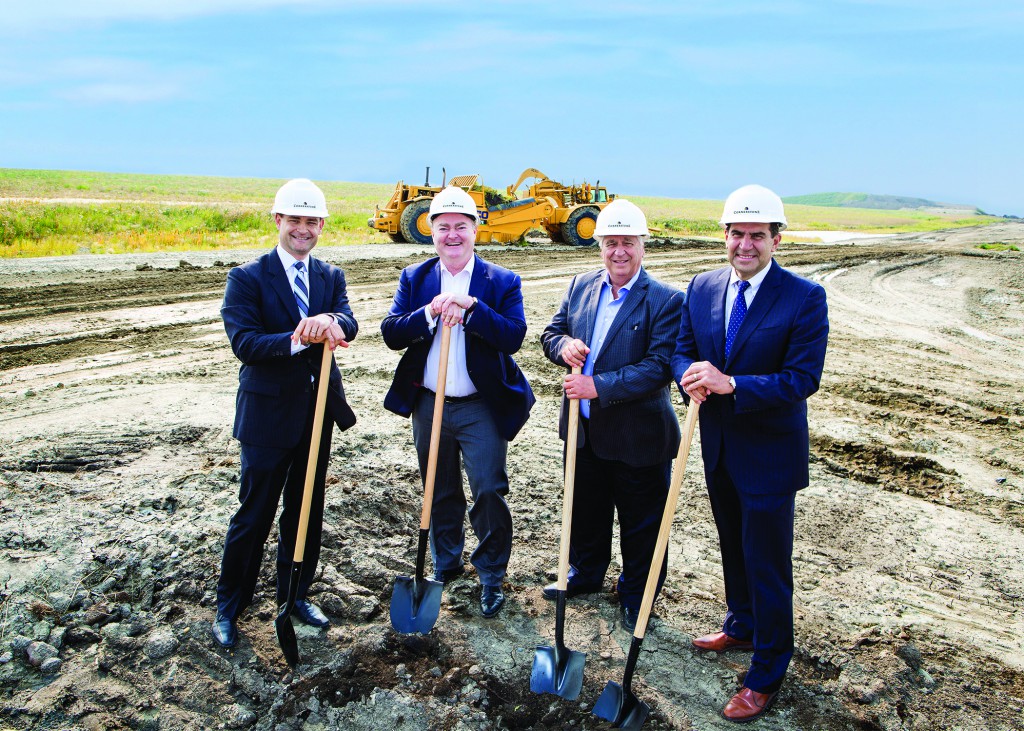 Cornerstone is a nearly 1,200-acre residential community comprised of over 180 acres of preserved wetlands and Calgary's first Major Activity Centre, making it an ideal place for residents to live, work and play. The community will one day be home to over 30,000 people in five neighbourhoods.
The groundbreaking ceremony for Cornerstone marks the official launch of the construction phase for the community and celebrates the efforts of Walton and our partners in business. Furthermore, it is a significant milestone in Walton's development initiatives in Calgary.
Cornerstone will positively contribute to the city by providing an anticipated 3,000 jobs to the area and by addressing Calgary's projected planned land supply shortage.
Walotn is pleased to have been able to celebrate the opening of Walton's newest community with our partners in business who have been integral in this collaborative process. We look forward to continuing to work with these stakeholders as we build the community and open it to the public. Stage 1 of the development will include nearly 600 single-family lots, and four multi-family sites. Fully serviced lots and a community grand opening are scheduled for delivery October 2016.