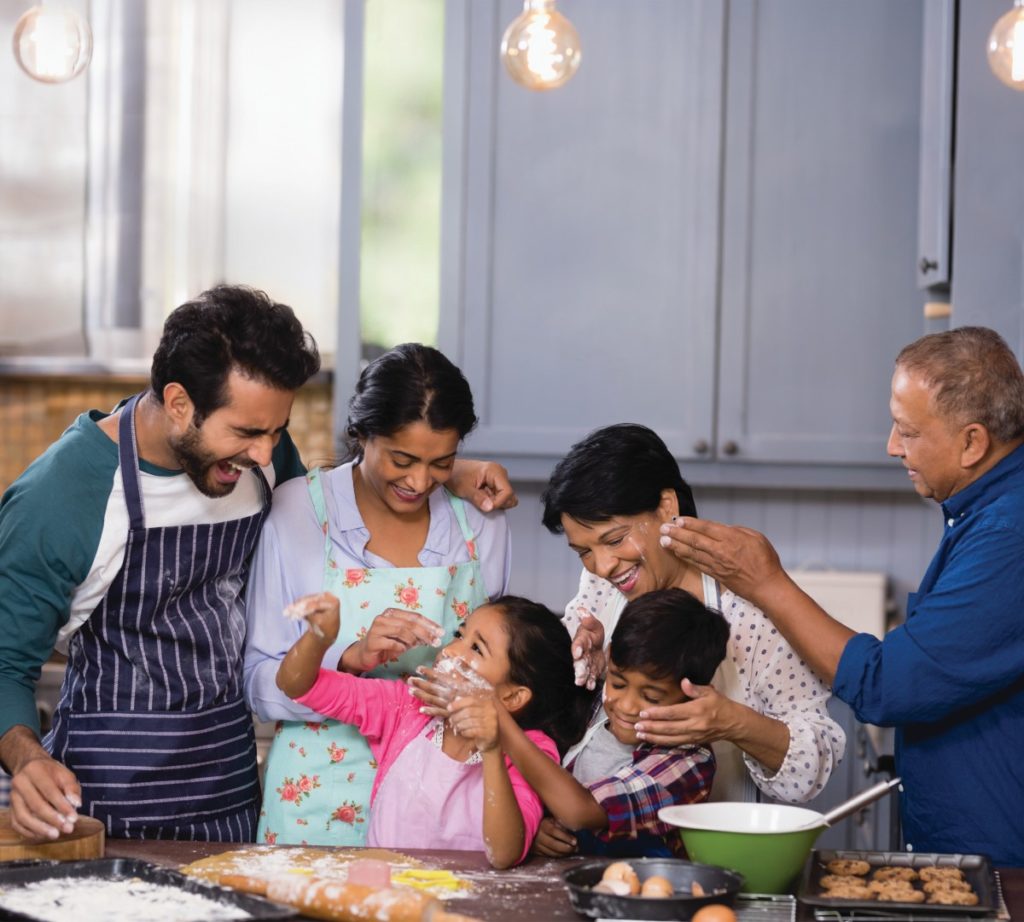 Why a Multi-Generational Home Could Be the Right Fit For Your Family
Are multi-generational family homes on the rise? The numbers say yes. In 2015, Nathan Battams from Vanier Institute of the Family shared the most recent Statistics Canada research showing that 4.8% of children aged 14 and under were living in a household with at least one grandparent. And 8.0% of those aged 80 and older lived with relatives. As well, 42.3% of Canadian young adults aged 20 to 29 lived in the parental home. These statistics reflect the growing attractiveness and value of multi-generational living situations. New and developing communities are responding to these needs with the construction of more multi-generational neighbourhoods and home options.
What is a Multi-Generational Home?
But what does multi-generational living really entail? While some multi-generational families cherish the intimate interaction living together in one home affords, others may prefer separate homes close to one another. The purchase of multiple homes within a neighbourhood allows the benefits of family closeness without some of the complications that can arise when occupying the same living space. Secondary suites within a home also offer similar perks. With suites, you can visit regularly with your parents or adult children without transportation hassles. No need to worry about how an aging parent may be managing, just meander down the stairs (or down the street) and visit!
"The building industry is seeing a trend in multi-generational housing across Canada." —Smarter Growth Initiative (CHBA-UDI)
Relational Benefits
Be sure to take into account the relational advantages of multi-generational homes. Grandchildren (and adult children) gain interaction, wisdom, and care when grandparents are near. Some grandparents enjoy acting as live-in caregivers while others find the regular social interaction a highlight but maintain more independent lifestyles. Multi-generational homes allow for a diverse mix of how daily life—be it financial, caregiving, social interaction, or even household chores—is managed. As Susan Newman, author of Under One Roof Again: All Grown Up and (Re)learning to Live Together Happily states, "People are realizing that family members are the first line of support when someone needs help." There is no replacement when it comes to a close-knit family.
Financial Benefits
Another key reason more people are turning to multi-generational housing is the increasing difficulty for families to afford single-family dwellings on their own. Jyoti Gondek, an urban sociologist and the director of the Westman Centre for Real Estate Studies at the Haskayne School of Business tells Avenue Magazine that, "In the past, it was more affordable to own your own home. These days, a family can pool resources. It makes it more affordable for everyone." She continues by saying, "We're seeing adult children staying at home longer. And we're seeing aging parents move back in with their children." Multi-generational housing options provide financial relief while strengthening the family as a whole.
What to Consider
So what should you consider when looking for a multi-generational family home or several homes in one neighbourhood? Examine the dynamics of your family. What will best suit the needs of each person and your family's lifestyle? Perhaps one larger home where everyone occupies the same space would work best. In this scenario, ensure that everyone has at least one area where they can retreat for solitude. These spaces could be a bedroom, a den, or a nook that allows for some alone time. However, if more privacy is desired, a secondary suite within your home might be a better fit. If family members would prefer even more autonomy, purchasing a duplex (or two), a courtyard home, or even a zero-lot line home in the same neighbourhood would be ideal for your situation. Purchasing a second home with a family member can provide a good investment (financially and relationally) for both parties. Any of these alternative living options offer privacy without losing the connectedness of family.
The Cornerstone community in Calgary's northeast is one development that is answering the call for multi-generational homes. With a wide selection of options for you to choose from—ranging from townhomes, duplexes, zero-lot line homes, courtyard homes, to larger estate homes—you are sure to find the perfect home (or homes) and neighbourhood for your family's needs. Give one of the Cornerstone builder partner's friendly representatives a call today to explore your options.