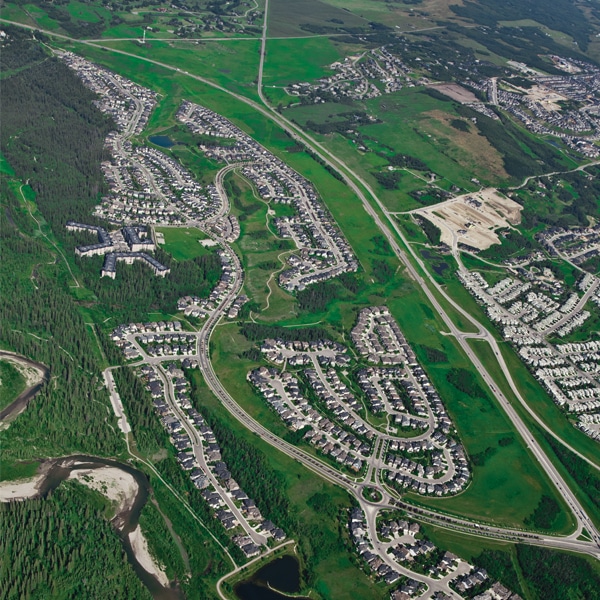 Cornerstone Welcomes Anthem United
The Walton Group of Companies would like to introduce Anthem United as official partners in managing the development of the Cornerstone community in northeast Calgary.
Though day-to-day duties were formally transferred as of March 28, 2018, Anthem United has been closely involved with Cornerstone since nearly a year before that.
The move is part of Walton's ongoing strategy to establish partnerships with top-tier regional developers and builders, to help innovative communities like Cornerstone continue to grow and thrive.
What does this mean for residents of Cornerstone?
Anthem United has taken over all development matters such as planning and zoning, obtaining city approvals, entitlements, leasing, and managing the actual construction process. Walton will continue to manage the assets on behalf of investors.
Residents should see no change in their services or day-to-day activities, other than some different company branding around the community and in local marketing.
Benefits to the community
Walton's partnership with Anthem United is a win-win for all stakeholders, including residents of Cornerstone and communities all around Calgary.
This collaboration offers many key benefits, including:
Greater certainty for project development moving forward
Greater connection to local expertise and resources for development
Greater control at local and regional levels over further development in the community
Anthem United is a choice partner with valuable expertise. The company's roots in Alberta go back to the 1930's and it began developing residential land in Alberta in the 1980s (under the name United Management). It has continued to develop innovative communities throughout the province's key markets.
Anthem United is familiar with the Calgary region, along with the development that's already taken place in Cornerstone's neighbourhoods.
Continuing growth in Cornerstone
Planned future growth at Cornerstone includes two future LRT stops, as well as one of Calgary's first major-activity centre.
Two new park spaces have recently been completed, with fantastic features like a jungle gym for kids and a sports track for active recreation. Future plans include over 95 acres of park space and multiple school sites.
For more information
If you have questions about Walton's partnership with Anthem United, please contact:
For information about neighbourhood services like road repair, waste collection, or public transit, get in touch with 311 Citizen Services for Calgary. They're your single point of contact for local government information and non-emergency services.
Questions about any other plans or changes for the neighbourhood can be answered by the Cornerstone Homeowner's Association (HOA). The HOA is mandated to ensure the long-term sustainability of Cornerstone, and all residents are automatically members.
Keep yourself informed of the latest news about Cornerstone, or sign up for our newsletter to receive convenient updates and announcements.
Find houses for sale in Calgary today
Interested in buying or building a home in Cornerstone? Check out our premium home builders to see what they could offer you and your family.
Choose from an incredible range of options, including classic front-drive homes, duplexes, street-oriented townhomes and apartment-style condominiums.
Stop by the show homes today!