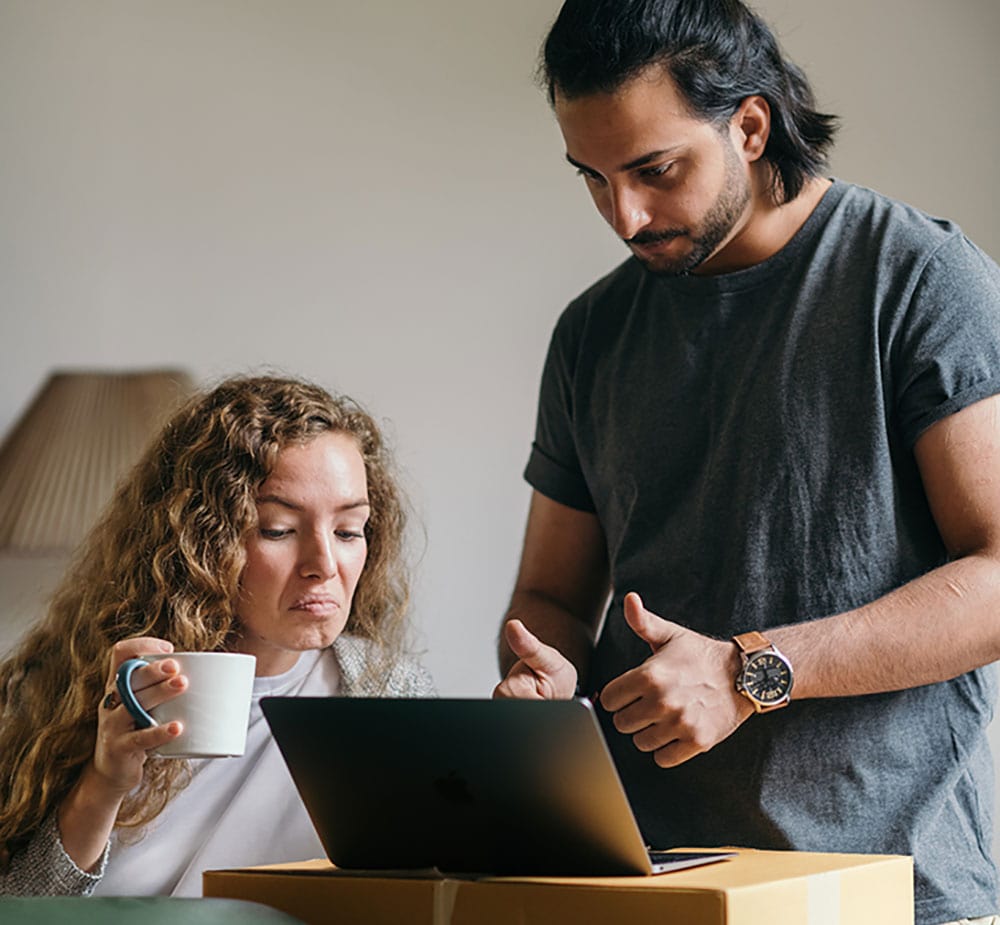 Navigating CMHC's New COVID-19 Rules
In 2020, changes to the rules around mortgage loan insurance were announced that could affect your eligibility for a mortgage on a new home.
Learn more about navigating the new rules so you can benefit from a buyer's market in 2021.
Will the new rule changes affect me?
Due to the far-reaching impacts of COVID-19 on the housing market, the Canadian Mortgage and Housing Corporation (CMHC) has updated their lending rules to help protect homeowners from taking on a mortgage that is more than they can potentially afford.
As a rule, if your down payment is less than 20% of the home purchase price, your loan is considered higher risk and many lenders will require you to purchase mortgage insurance in order to qualify for a loan.
These new CMHC rules affect these purchasers with less than 20% down who will require an insured mortgage. About a third of all mortgages in Canada are insured, so this is important information for most homebuyers to know.
It's important to understand that the CMHC is not the only lender available to you. CMHC is a government-backed lender – private lenders are not required to adopt the same rules and are able to set their own lending criteria.
Talk to an independent mortgage broker to learn about all your different options for home financing and mortgage insurance.
New 2020 CMHC Rules
There are 3 key areas impacted by the new rules, effective July 1st, 2020:
Credit score requirements
Debt service ratios
Acceptable funding sources for down payments
(CMHC has also suspended its refinancing for multi-unit mortgage insurance, except in specific cases for repairs or reinvestment in housing.)
What has not changed is the Mortgage Stress Test. The Mortgage Stress Test is exactly what it sounds like: it's a way of testing whether or not you could afford a mortgage if you were affected by financial problems, such as a loss of employment. This test is designed to prevent Canadians from taking on a mortgage that's too big for them. This is used by federally regulated lenders to ensure you can still afford loan payments if your interest rate increases.
Credit Score Requirements
CMHC has increased its credit score requirement to a minimum of 680, or "Good", for at least one of the borrowers. (Previously, you only needed a "Fair" score of 600 or higher.)
If your credit score isn't quite where it needs to be for a CMHC-backed mortgage, check with other lenders to see if they can offer a solution that suits your needs. If you are just starting your home buying journey and need to improve your credit score, consider some of TransUnion's helpful tips, such as limiting the number of credit cards you own and paying off any delinquent bills.
New Limits for Debt/Service Ratios
The "gross/total debt service ratio" is, in short, a comparison of how much money you owe versus how much money you make (before taxes or deductions), i.e. your debt to income ratio.
Your 'allowable debt' in this calculation is the sum total of all debt (like credit cards, student loans, car payments, etc.) in addition to a potential mortgage
Previously, the Debt Service Ratio was 39/44, which meant that buyers with good credit and stable income could spend up to 39% of their gross income on housing (including mortgage and insurance payments), with a maximum borrowing amount of 44% of their gross income..
The new ratio has been reduced to 35/42 – so buyers are now limited to spending 35% of their gross income on housing and can only borrow up to 42% of their gross income (after all loans are taken into account).
Acceptable Funding for Down Payment
Any source of funding for a downpayment that will put you further in debt (e.g., lines of credit, credit cards, personal loans, etc.) will no longer be accepted for insurance purposes. Basically this means that you can no longer borrow a down payment.
Homebuyers could previously use credit from other sources to raise their down payment, such as unsecured lines of credit, personal loans or even credit cards. Now, all down payment funds have to come from 'your own sources'.
This means sources like cash savings, liquid financial assets, equity from the sale of a property, non-repayable financial gifts, or even government grants, are all still acceptable sources for your down payment.
CMHC Housing Market Outlook
Don't be intimidated by the new rules – we've entered a market where buyers have substantial purchasing power, with interest rates at a record low.
CMHC has projected a 9-18% decrease in house prices from 2020 to 2021, while CMHC's new rules are estimated to have an impact of about 12% on the buying power of their insured mortgages.
So, even if the total amount you qualify for may not be as high as you were planning, you can likely still afford the quality of home you were hoping for.
Plus, if you can get your down payment above 20% – you'll have even greater buying power, since you won't be required to insure your mortgage.   
Ready to find your dream home? Our show homes are open Monday to Thursday, 2pm – 8pm and Weekends & Holidays from 12pm – 5pm. Come see everything that Cornerstone has to offer.
Buying a home during COVID-19
We've partnered with an expert to help answer questions you may have about how buying a home has changed due to COVID-19.
Check our Q and A with Jayman Financial's Lorne Rackel where he answers your questions about key market changes and how to be prepared as a homebuyer in this new climate.