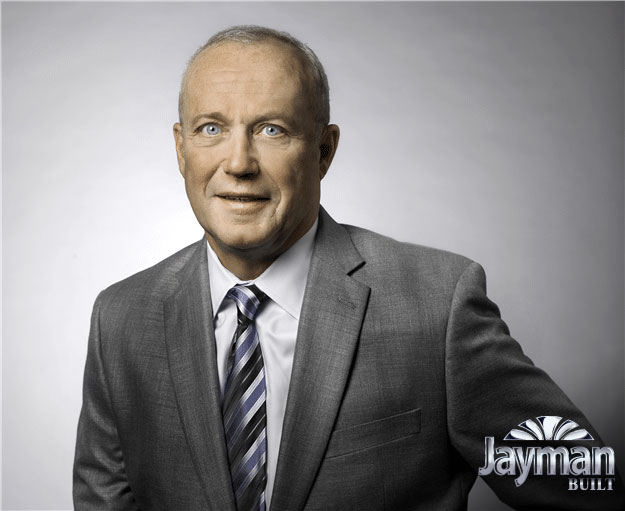 Mortgages and Buying a Home During COVID-19
Your Mortgage and Home Buying Questions Answered
Buying a home can be a stressful experience at the best of times. Add to that a worldwide pandemic that makes going to the grocery store an anxiety inducing experience, and it's no wonder that many potential homebuyers have a lot of questions.
With record low interest rates and CMHC's updated rules, we thought it best to bring in an expert to answer your burning home buying questions.
We sat down (over Zoom) with Jayman Financial's General Manager, Lorne Rackel, to shed some light on mortgages as well as updates to the stress test and being a first-time homebuyer during COVID-19.
We were preparing to buy a home before the pandemic – is it a good idea to buy a home now or should we be waiting?
If you were planning on buying a home before the pandemic, have kept your job or have a new one, and are still renting, then definitely. The rates are as low as they have ever been.
Theoretically, you could get into a home for as low as $1,600/month. Instead of paying that in rent, you would be building up equity in a home.
What changes has COVID-19 had on qualifying for a mortgage?
If you are currently on CERB, then that will hurt your ability to qualify for a mortgage right now. However, if you were only temporarily laid off and on CERB in the past, many lenders have changed the allowable time for a letter of employment. Most would previously require a letter of employment for a 30 day window, but in light of COVID-19 and temporary layoffs, they have lowered that to 14 days.
What changes have you seen in the market during the pandemic?
In terms of the lender market, there is a lot more due diligence when it comes to mortgage applications. Lenders want to make sure that your employment and the company that you work for are stable.
In terms of the real estate market, there is lots of speculation. We saw some strong spikes in the last half of the summer that continued into September. MLS Listings have definitely rebounded since May.
We've also seen quite a few first time homebuyers moving forward with their lives, moving into their starter homes and taking advantage of the historically low interest rates.
How can I safely view a property for sale? Do I have to go to an open house?
As the COVID situation progresses, Cornerstone's Sales Centres are staying up-to-date with the latest safety precautions. Your best bet is to call the sales centres ahead of time for the latest information. You can schedule an appointment, check out our virtual tours or schedule a real time virtual tour.
Has COVID-19 affected closing times?
No, closing times have remained the same. Of course, if you were in the middle of your mortgage process and then lost your job or were temporarily laid off, then that will obviously affect your closing times.
What changes has CMHC made during the pandemic? Has the stress test changed?
CMHC has changed some of their rules in response to the pandemic: they introduced lower debt service ratios, higher credit scores and down payment limitations. Essentially, they put these in place to make sure that home buyers were making a financial commitment that they could live with for the long term.
That being said, they did not make any change to the minimum down payment – it remains at 5%.
What questions should first-time homebuyers be asking about buying a home during the pandemic?
My advice for first-time home buyers is to always be prepared but it applies now more than ever. Before the pandemic, many of the documents required by lenders like statements of employment, income, pay stubs and your down payment, were a condition after approval. Now, many lenders are requiring them before approval, so make sure you come ready.
Also, don't be afraid to ask lots of questions about the qualifying process. For instance: a lot of first-home buyers aren't aware that their qualifying rate is different from what they pay. Make sure that you understand the decisions that are being made about your financial future.
If you're not quite at the point of applying for your mortgage, focus on paying down any major debts. A lot of CMHC's changes have been focused on the debt to income ratio, so making sure that you're in good financial health will help you qualify and sustain your investment.
Is it the right time to buy an investment property or should I be looking for a house with a mortgage helper/in law suite instead?
Having a mortgage helper or rentable in-law suite makes everything more affordable. If you're buying a home that will be your primary residence and have plans to rent out the legal basement suite, then you still only need to put 5% down. And, once you order an economic rent appraisal through an accredited appraisal firm, you can qualify for a larger mortgage based on the potential suite income.
On top of this, if you're a first time home buyer, you can qualify for the First Time Home Buyer Grants Program if the home will be your primary residence.
Conversely, if you are buying an investment property, you require a 20% downpayment and unfortunately cannot qualify for first time homebuyer grants.
Not sure about CMHC's 2021 Mortgage Rules update? Learn more about exactly CMHC's new changes and how they might affect how much mortgage you can qualify for.