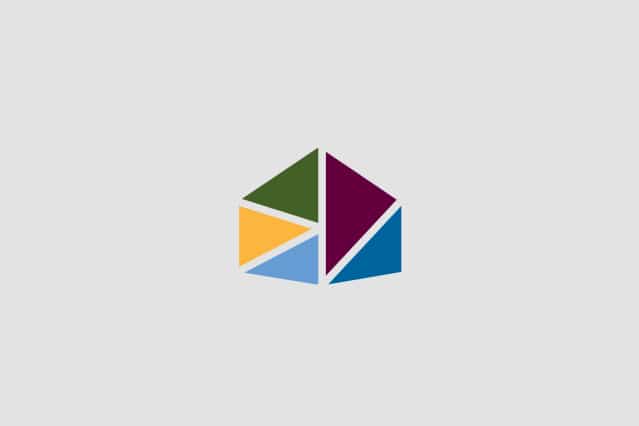 The Advantages of Buying a New Home
The Advantages of Buying a New Home
In today's economic times, you want your money to go further—especially when you look at your monthly rent payment. Rather than watching your money disappear into rent, buying a home is a great way to build equity and create the future you want. With more Canadians home buyers entering the market, now might be the time to consider entering into real estate. Many will look at existing homes for this purchase, but is that the best option for you and your family? The benefits of purchasing a new home in a new community might surprise you.
New Home Appeal
Advantages of new house construction are easy to see as soon as you venture through a well-thought-out show home. Not much can compete with that new home sparkle! With new home construction, you can choose the floor plan that best suits your lifestyle. You can customise many of the features, resulting in a home that truly fits your needs. But what about less obvious benefits? Annual maintenance costs are reduced compared to an older home. For example, in new homes, you can avoid the costly repairs that come with an aged furnace or hot water tank. As well, the green building technology found in new builds means more money stays in your pocket. For additional peace of mind, you will have the mandatory "1-2-5-10" Alberta New Home Warranty Program.
Buying a new home is likely be the biggest financial decision you'll ever make. Spending money on real estate is a smart investment that can bring a good return over time, but it's still important you find and purchase a home that best suits your needs and lifestyle.
There are many benefits to purchasing a brand new home, and it's important to remember that just because it is built brand new, doesn't mean it has to be outside of your budget. When you build in a community like Cornerstone, you have a range of home options available to fit your ideal of the perfect home, and to fit your budget.
2. You will get exactly what you want
Imagine having your new home built exactly how you want it from the ground up. You can work with a home builder to create a home design plan that is unique. For example, if you need a home office on the main level and a fitness room in the basement, those things can be incorporated into your home depending on the homebuilder you are working with and, of course your budget. Get started by looking at some standard floor plans available in the showhomes. Home builders in Cornerstone offer a wide range of floor plans for single detached homes, duplexes, and townhomes.
Then comes the fun part! Once you choose the type of home and its layout, you can start choosing the finishings. This is where you get to choose things like paint colors, doors and trim, countertops, cabinets, and backsplash. Working with a home builder's design team will allow you to choose design elements that flow well with the overall style of your home and match your personal taste and lifestyle.
3. You won't worry about unexpected and expensive problems
When you buy a pre-owned home, you never truly know exactly what you are in for. You might discover faulty wiring in the basement from a previous renovation, or that you have a leaky roof or window the first time it rains. All homes require regular maintenance and repairs, but with a pre-owned home, you'll never really know how the home was maintained in the past and what kind of expensive repairs might pop up in the future. You may also encounter some DIY home repairs or renovations that have just masked a bigger problem.
You'll gain real peace of mind by purchasing a brand new home. Calgary home builders ensure that everything is built and inspected properly before you move in, from mechanical systems and structural components, to all the finishing touches like your cabinetry and trim. New houses also come with a comprehensive New Home Warranty programs, so if there are any issues and something does need to be fixed, you can be sure it won't result in an immediate and costly bill to pay.
4. New homes are more energy efficient
Today, new builds in Calgary are built to a much higher energy efficiency standards compared to how homes were built even only five years ago. New homes are outfitted with the latest high-efficiency heating and cooling systems, energy-efficient windows and doors, and new insulation, with a multitude of options you can include like energy-efficient appliances. This will ensure your new home has reduced energy consumption, and less energy will be lost through the ceiling, windows, and doors. Your monthly utility bills in a new home will likely be lower compared to a pre-owned home without these features.
The Advantage of Buying a Home in A New Development
When considering a newly built home, don't forget about the community in which it is situated. Most Albertans are looking for communities that offer them an affordable house in a neighbourhood that feels like home. A new master planned community has options for everyone from first-time homebuyers to purchasers re-entering the market. Consider your needs, then check if the community you are interested in fulfils those requirements. Are recreational facilities such as playgrounds, nature trails, skating rinks, or community centres important to you? What about schools—now or in the future? New communities understand the importance of integrating a school into the neighbourhood. How about easy access to LRT or bussing? Your morning commute will be less stressful if your neighbourhood connects to main transportation routes. More than that, be sure to look into the anticipated growth of the community over the next ten years. A properly planned community will have plans for the future that enrich your life through schools, recreational facilities, transportation routes, and other amenities.
1. Increasing Your Home's Value
Even if you do not require all the features your new community offers, amenities located within the community increase the future resale value of your home. Buying early in a new community also offers the opportunity for home values within the first phase to increase as amenities are built and mature. Architectural guidelines and Homeowners' Associations (HOA) also boost value through neighbourhoods that possess their own style while maintaining a pleasing overall community aesthetic. HOA's ensure long-term sustainability of the community's appeal.
Another asset of well-planned new communities are homes designed with a basement suite option. The additional income from a basement suite is an excellent way to help make your new home purchase financially sustainable. Additionally, newly constructed neighbourhoods offer you up-to-date building and safety codes to ensure that your basement suite, along with all other aspects of your home, are built with your safety utmost of mind.
Build in Cornerstone
When you choose to build a new home in Cornerstone, you will have plenty of options. From front-drive homes, duplexes, townhomes, courtyard homes, and zero-lot line homes, you'll find something that will best suit your lifestyle and budget.
Come see the new houses in Cornerstone for yourself! Builders have showhomes open and it's a great opportunity to check out the neighbourhood. Learn how to find Cornerstone and browse the online new home galleries at liveatcornerstone.ca.
"Canadians put a lot of effort into finding the right property, probably because nine in ten (87%) say they feel buying a house … is a good investment"—IPSOS